Top 100 Most Popular Web Meetings Websites
Discover the new top Web Meetings websites in the world based on ranking, traffic and engagement such as zoom, discord or dingtalk.
Zoom's secure, reliable video platform powers all of your communication needs, including meetings, chat, phone, webinars, and online events.
Zoom alternatives
Discord is the easiest way to talk over voice, video, and text. Talk, chat, hang out, and stay close with your friends and communities.
Discord alternatives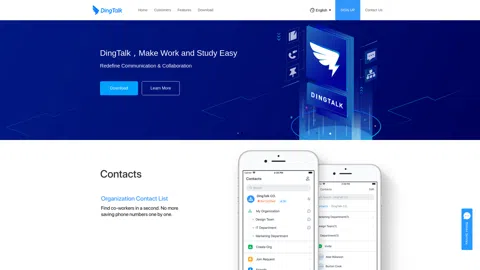 钉钉(Ding Talk)是阿里巴巴集团打造的企业级智能移动办公平台,引领未来新一代工作方式,将陪伴每一个企业成长,是数字经济时代的企业组织协同办公和应用开发平台,是新生产力工具。
Dingtalk alternatives
Webex by Cisco is the leading enterprise solution for video conferencing, online meetings, screen share, and webinars. Web conferencing, cloud calling, and equipment.
Webex alternatives
Solutions d'accès à distance par TeamViewer : connectez-vous à des ordinateurs à distance, offrez une aide à distance et collaborez en ligne ➤ Gratuit pour votre utilisation personnelle !
Teamviewer alternatives
StreamYard is a live streaming studio in your browser. Interview guests, share your screen, show comments and much more. Stream directly to Facebook and other social platforms.
Streamyard alternatives
Jit.si is ranked number 9502 in the world and links to network IP address 91.121.47.14.
Jit alternatives