#Grants Websites On Xranks
استكشاف أفضل grants مواقع الويب في العالم بناءً على الترتيب وحركة المرور والمشاركة مثل nih, gofundme أو blackbaud.
Official website of the National Institutes of Health (NIH). NIH is one of the world's foremost medical research centers. An agency of the U.S. Department of Health and Human Services, the NIH is the Federal focal point for health and medical research. The NIH website offers health information for the public, scientists, researchers, medical professionals, patients, educators,
Nih بدائل
GoFundMe: The most trusted online fundraising platform for any need or dream. Start a crowdfunding fundraiser in 5 minutes. Get help. Give kindness.
Gofundme بدائل
Software solutions powering the entire social good community such as Faith Communities, Foundations, K-12 Schools, Nonprofits, and more. Get started.
Blackbaud بدائل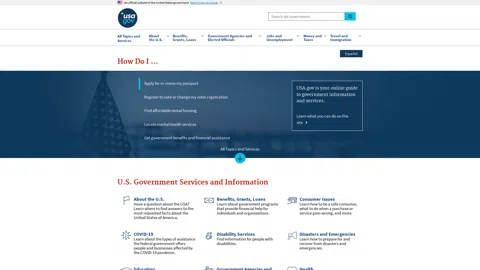 USA.gov can help you start your search for government information by topic and agency.
Usa بدائل
We support America's small businesses. The SBA connects entrepreneurs with lenders and funding to help them plan, start and grow their business.
Sba بدائل