#General Medical Websites On Xranks
Explore the best general medical websites in the world based on ranking, traffic and engagement such as nih, webmd or who.
Official website of the National Institutes of Health (NIH). NIH is one of the world's foremost medical research centers. An agency of the U.S. Department of Health and Human Services, the NIH is the Federal focal point for health and medical research. The NIH website offers health information for the public, scientists, researchers, medical professionals, patients, educators,
Nih alternatives
The leading source for trustworthy and timely health and medical news and information. Providing credible health information, supportive community, and educational services by blending award-winning expertise in content, community services, expert commentary, and medical review.
Webmd alternatives
WHO's primary role is to direct international health within the United Nations' system and to lead partners in global health responses.
Who alternatives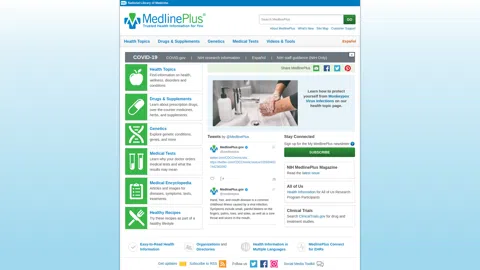 Find information on health conditions, wellness issues, and more in easy-to-read language on MedlinePlus, the up-to-date, trusted health information site from the NIH and the National Library of Medicine.
Medlineplus alternatives
High impact medical journal. Champion of better research, clinical practice & healthcare policy since 1840. For GPs, hospital doctors, educators, policymakers.
Bmj alternatives
Healthcare providers rely on clinical decision support systems to provide accurate, peer-reviewed patient care recommendations. See how UpToDate improves outcomes while reducing costs.
Uptodate alternatives
Today on Medscape : Get the latest medical news, clinical trial coverage, drug updates, journal articles, CME activities & more on Medscape. A free resource for physicians.
Medscape alternatives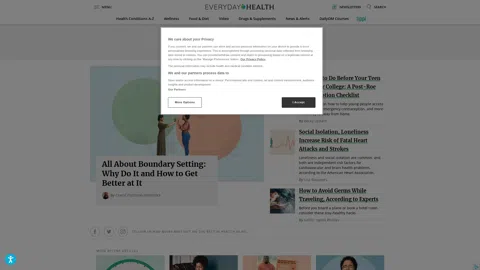 Everyday Health inspires and empowers people to live their healthiest lives, every day, through trusted, medically reviewed information and expert health advice from the nation's leading healthcare providers and patient advocates. Learn more about health
Everydayhealth alternatives
The New England Journal of Medicine (NEJM) is a weekly general medical journal that publishes new medical research and review articles, and editorial opinion on a wide variety of topics of importance to biomedical science and clinical practice.
Nejm alternatives