Byted.org is ranked number 1569 in the world and links to network IP address 60.28.208.186.
Byted data
Byted
Alternatives & Competitors
Alternatives & competitors to byted.org in terms of content, traffic and structure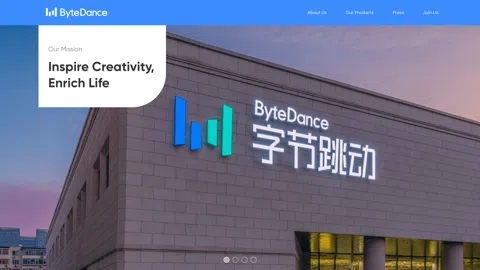 ByteDance is a technology company operating a range of content platforms that inform, educate, entertain and inspire people across languages, cultures and geographies.
Bytedance alternatives
ByteMall 字节商城.
Byte-mall alternatives
Sign in to your account.
Bytedanceoffice-my alternatives
Byteoversea.com is ranked number 185530 in the world.
Byteoversea alternatives
飞书——先进企业协作与管理平台,不仅一站式整合及时沟通、智能日历、音视频会议、飞书文档、云盘等办公协作套件,更提供飞书OKR、飞书招聘、飞书绩效等组织管理产品,让目标更清晰,信息流动更顺畅,每一个人工作更高效更愉悦。先进团队,先用飞书。
Feishu alternatives